Some of the Brouklis guests are real celebrities.
They have been coming to Arillas for more than 25 years so they become part of our family and real friends.
They honour us with every visit they pay at our establishments.
You ought to ask them for an autograph....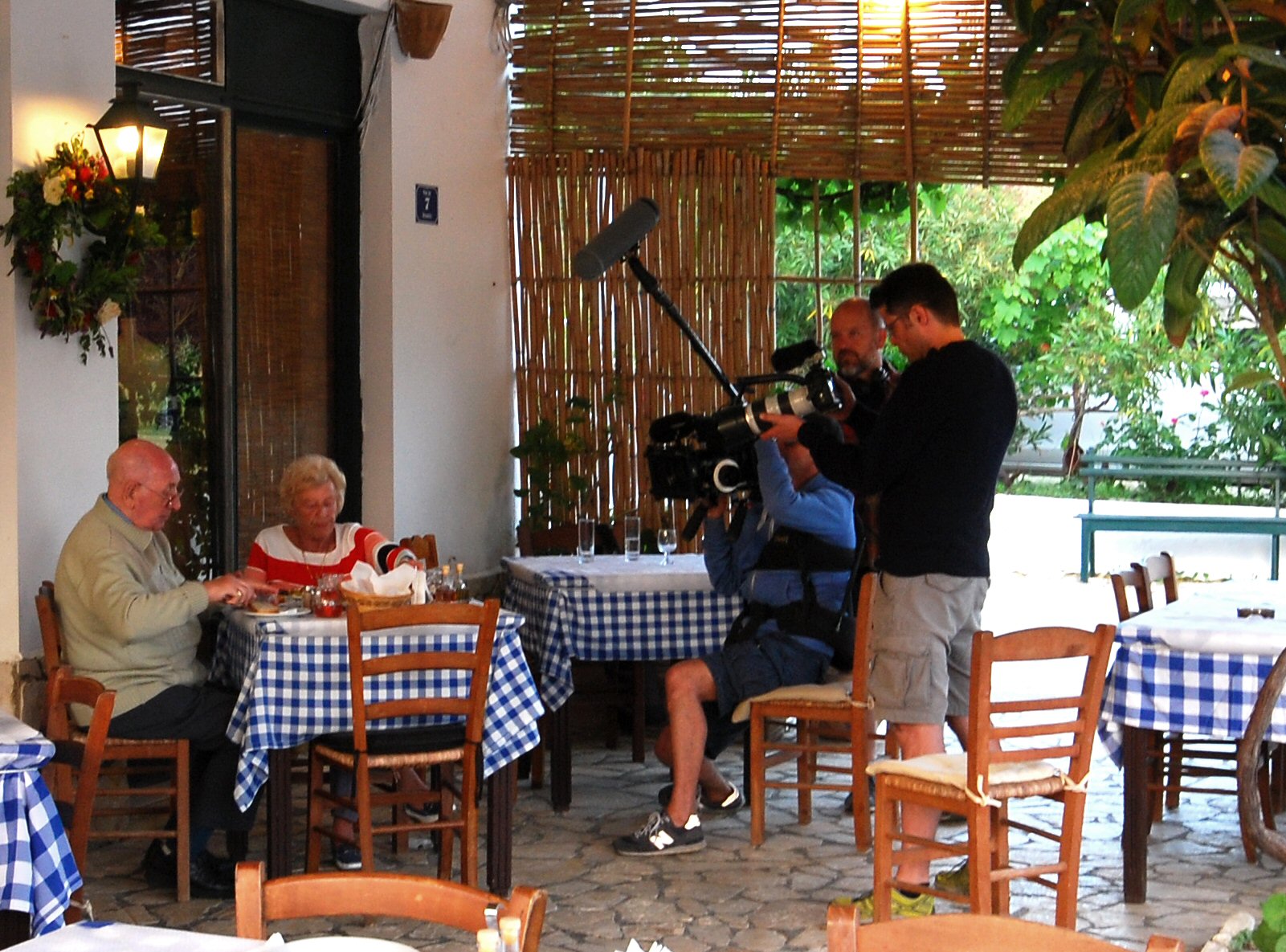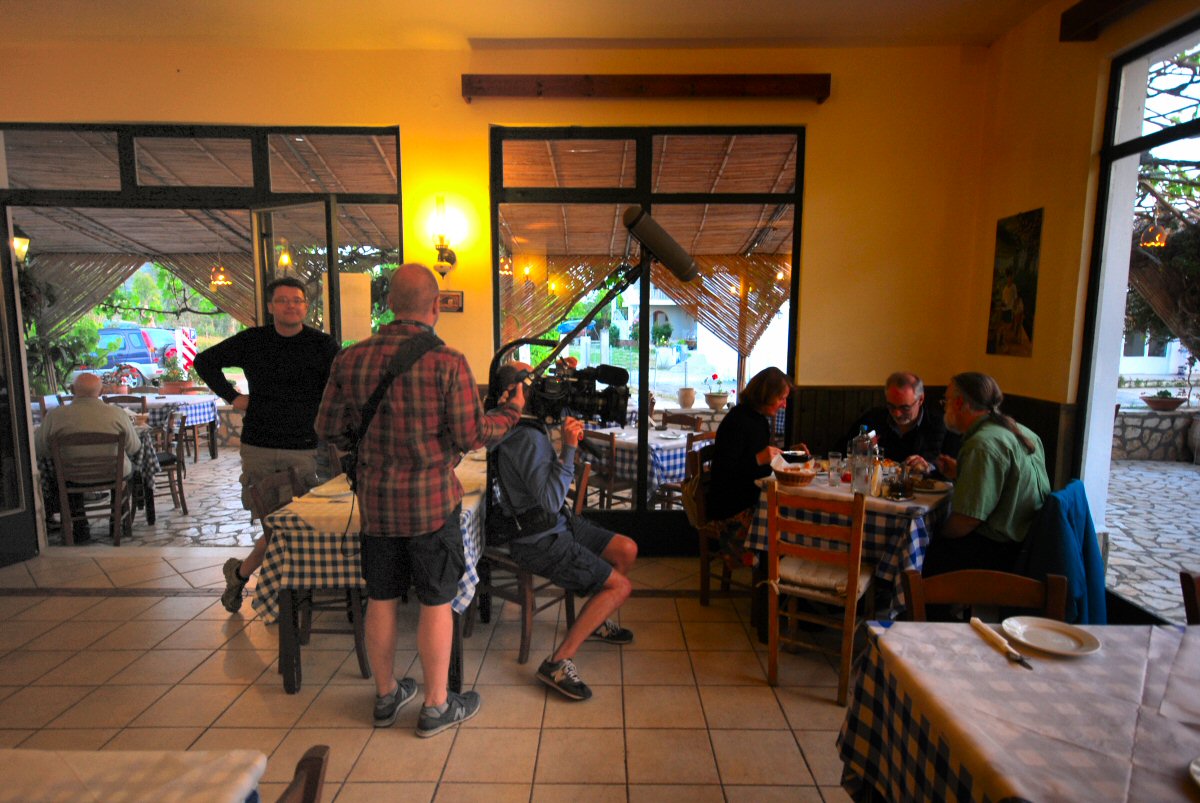 There is a video from the Ukranian-russian travel documentary that came to our Taverna at the beginning of last May,.
The program tells a story about a week-end travel from two perspectives: a wealthy traveller and a budget one.  
Two presenters (Ukrainian/Russian celebrities) flip the coin to decide who goes with "unlimited" budget and who has $100 for the same purpose.
"Heads&Tails" project has been created by the team of Teenspirit LLC production in 2010 and since then is a leading TV travel project in Ukraine, Russia, Belarus, Kazakhstan and Poland. Moreover the TV-show has a Russian speaking on-line audience in more than 42 countries and over 800 000 fans combined on Facebook and vkontakte social networks (www.facebook.com/OrelReshka and vk.com/orelireshka).
. Guess who had the best time!